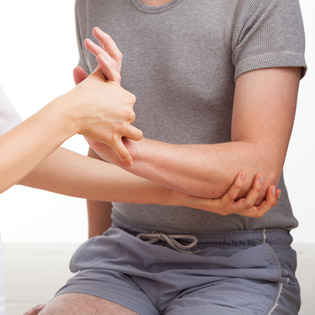 Physiotherapy
Physiotherapy restores, maintains and optimizes strength, mobility and overall function. Physiotherapists use their in-depth knowledge of how the body works to assess, diagnose and treat your specific illness, injury or pain.

Your physiotherapist will start with an assessment that may include strength and range of motion testing, posture, gait, and balance analysis.

Our chartered physiotherapists use a variety of techniques to speed up the natural healing process, decrease pain, increase joint mobility and strength, restore physical function, optimize recovery and prevent future injury.

Our goal is to help you get back to prime form for work, sports and activities of daily living or anything else that your injury is currently preventing you from doing.
Our services include:
We treat:

Back pain
Sciatica
Scoliosis
Prolapsed discs
Muscle pain
Stenosis
Arthritis
Neck pain
Whiplash
Torticolis
Muscle/Postural pain
Prolapsed discs
Nerve pain
Knee pain
Ligament strains
Tendonitis
ITB syndrome/
Runners knee
Arthritis
Knee replacements

Cartilage problems
Shoulder pain
Impingement syndrome
Rehabilitation post-fracture
Frozen shoulder
Dislocations
AC joint sprains
Rotator cuff tears
Headaches
Work related injuries
Repetitive strain injuries
Arthritic conditions
Tennis elbow
Golfers elbow
Achilles tendon injuries
Ankle sprains
Foot pain
Hip pain
---